SA Wine and Outback Multi Day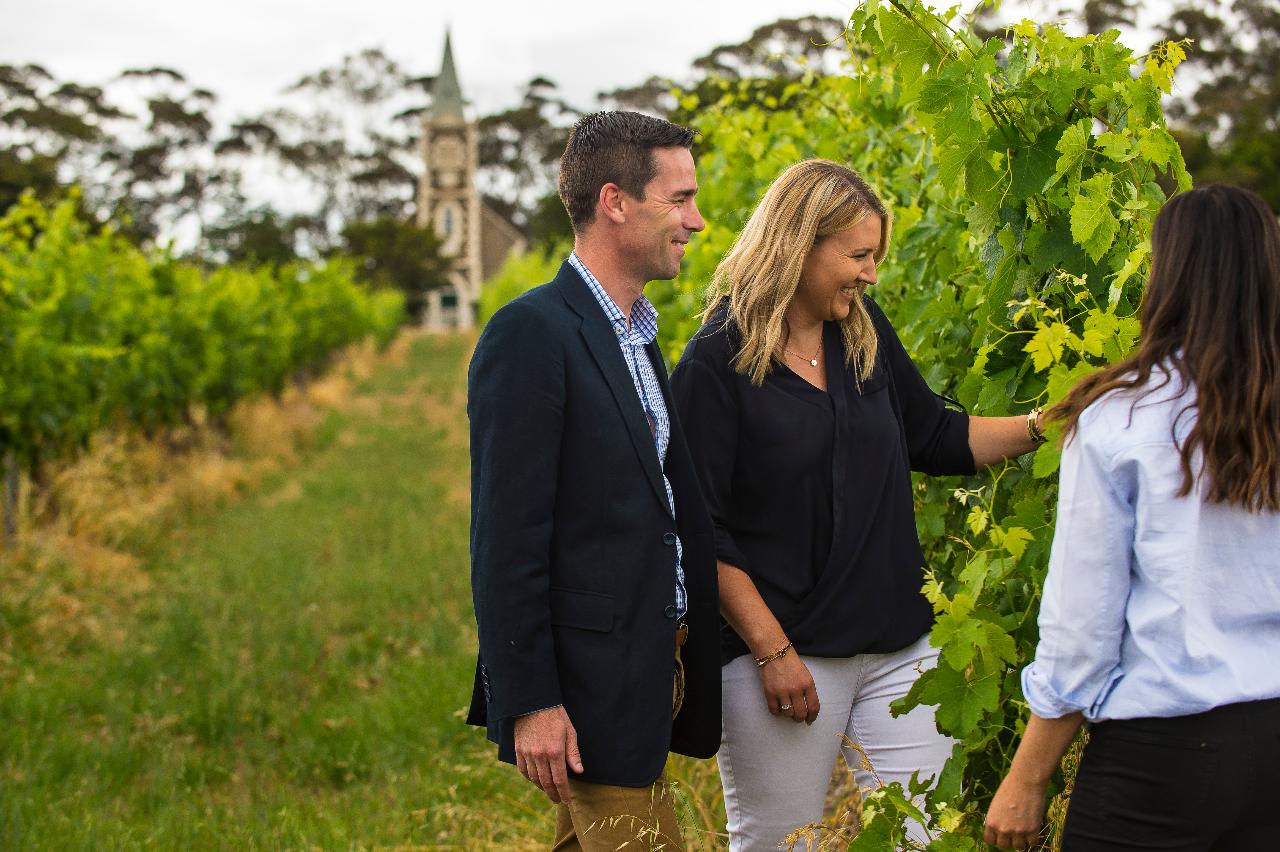 Kesto: 5 Päivät (noin)
Tuotekoodi: SAWO
Day 1: St. Hugo Past, Present and Future Wine Tasting plus lunch and matched wine. Seppeltsfield Estate to savour the experience of walking alongside the longest lineage of single vintage wines in the world in the Centennial Cellar, culminating in a private tasting direct from the barrel of your birth year. Visit Vasse Virgin, where staff will show you their range of natural skin care products, using a traditional cold process method. Finish the day with a panoramic 4WD trip into Jacob's Creek Steingarten Vineyard, which stretches across 3.6 hectares of the Barossa Ranges. Overnight in a Sequoia Lodge Suite, SA's newest luxury lodge.
Day 2: Highlights include a breathtaking 4WD trip around ancient Onkaparinga Gorge, a private tour of Wirra Wirra's historic ironstone cellars followed by Angelus Bell ringing, take a tour of the Indigenous Art Gallery at Red Poles, lunch at top 100 Australian restaurant, Salopian Inn, then visit the Hickinbotham Clarendon Vineyard and their private Chateau, the White House. After Hickinbotham, take a majestic drive down Silver Sands beach to see spectacular coast and biodiversity, then finish the day with a scenic helicopter flight over McLaren Vale's coast and vineyards, guaranteed to take your breath away. On your return to Sequoia, enjoy a tailored menu in your suite or dinner cooked by the fire-pit overlooking Piccadilly Valley.
Day 3:Drive up to Flinders Rangers in luxury 4WD through Clare Valley, Melrose and Hawker. Enjoy a Tasting and lunch at one of the most famous small batch wineries in the Clare Valley. In Melrose visit the famous North Star Inn for a cleansing ale with the locals. At Hawker take a walk to the summit of Jarvis Hill to see spectacular views of the Central Flinders Ranges. Overnight at Rawnsley Park Station in the Homestead and enjoy dinner at the Woolshed Restaurant
Day 4: Take a majestic drive tour through Bunyeroo and Brachina gorges before arriving at the Prairie Hotel for lunch. After lunch visit the old copper mining town of Blinman before returning to Rawnsley Park Station for dinner.
Day 5: Enjoy breakfast followed by a 30 minute scenic flight over Wilpena Pound, enjoying the majesty of this ancient crater from the most scenic vantage point – the air!